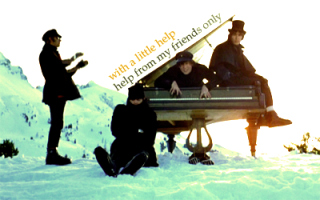 banner credit to
forgottensophie
This is for friends only.
This is no award winning blog. I don't write lip smacking titillating delicious posts. But each entry is the outpour of myself in every facet of life. Since I tend to get too personal in each post, this site is locked.
However
I do not bite. I am actually a pretty sociable person (Gasps!) and if we have similar interests (refer to my profile), I would love to add you as a friend. Leave a comment if you'd like me to do so.


(The preceding paragraphs will change periodically)

Currently in ♥♥♥ with

-The Beatles
-Judo
-Anything German
-Travels
-Loud, head banging music.